Extract from: 'Being Malcolm – Too Many Heartbeats' ©

A complex story of my journey as entrepreneur, first team manager, coach, financier, amateur football club dogsbody, and local league newspaper sports contributor.
It is an unlikely tale of soccer-mad local lads and their meteoric rise from grassroots obscurity, to professionally touring and playing in the emerging future soccer powerhouse the United States of America eventually became.
Add to this the breaking of a Guinness world football record, and even the fairy tale event of playing european football at top club level in Swiss stadia.
All of which produced a series of stunning events which captured the imaginations of a city's sleepy sporting population.
St Albans United FC was in part my baby and it had to work. I pitched in deep to help form its existence by securing lucrative professional sponsorship deals with kit giants Litesome Sportswear. Financial support, medical stock and equipment deals with global giant Smith & Nephew Pharmaceuticals; and by generating significant interest in commercial business ties within St Albans commerce.
Not forgetting, this was a club whose original structure was founded within the public bar of 'The Acorn' Public House on cobbled Victoria Street, St Albans, circa 1975. I was still in my early 20s and was driven by burning ambition.
A real-life story, one which eventually contributed heavily to the loss of my first marriage and, in financial terms, personally hit me for £15,000 (value equivalent of £129,000 in 2021) and suffering the additional ignominy of walking away from a project I had shared in with a bunch of fresh-faced, good-hearted honest lads who became closest friends.
Less than five years later the adventurous club would disband and fade into the annals and mists of local history.
What St Albans United FC achieved in just five years was thrilling. The interest it generated, and a success level achieved over just five seasons was so much more than the go nowhere, do nothing, ambition-shy, and moribund grey suits could even dream of at neighbouring established club St Albans City.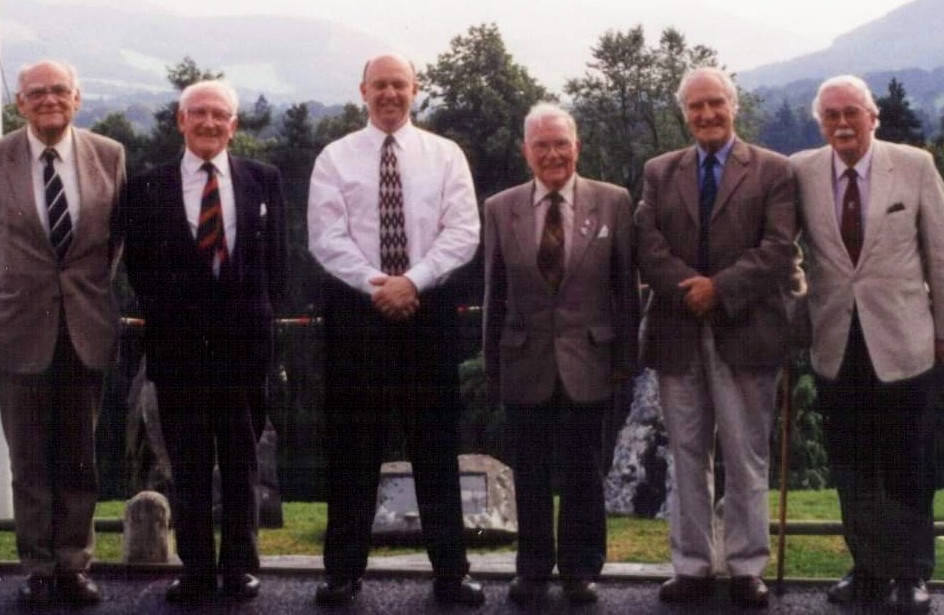 Yet, the hitherto publicly unknown strangest of twists to this story came during the final days of United, when officials from City FC clandestinely invited me to a meeting at their less than illustrious Clarence Park home. Flanked by two members of the boardroom brigade, I was asked if able and willing to produce them a winning club, conditional on accepting the provision of a boardroom 'oversight assistant'.
I knew this club and local league football inside out, so when asked if I would replicate the same success levels achieved at United, I could only vision the inactive men in grey suits hankering after something they could have achieved for themselves.
Instead, they officiated St Albans City FC through multiple seasons of decline. Barren years of inaction which had needed only a modicum of vision and energy to drive the club forward.
Thanks, but no thanks.
My marriage was the first casualty, my sanity the second, so I was off to America to live the dream within American media and to revel in the Floridian Spring Break lure of beach partying bikini-clad students.
But that's another story…
'Being Malcolm – Too Many Heartbeats' ©
——-photo: St Alban's United F C -v- GFC Zurich
1st Team Manager & Coach Malcolm, viewed back row, far left.
A huge game against the professionals of Zurich, which included a Swiss international player.
St Albans lost 2-1
---
---
WELCOME – FÁILTE
Thank you for taking time to connect with new personal and business websites. Despite these challenging pandemic times, I remain determined to head forward with business plans.
Visit my business website concretebutterflies.com and click menu option Book & Broadcast Projects to review current individual project story synopsis, illustrated with captioned photographic montage.
A TIME FOR CHANGE
Following the completion of a broadcast finale – 'Morven's Child' © – I have decided to fully focus my remaining career on script and book writing.
Life has been brimful of experience, from the everyday ordinary to spine tingling extraordinary. Reviewing all career years past, I feel sure fate guided this journey to professional journalism, thereafter developing to full-time script, screen, and book writing.
Journalism gifted a strong objective and subjective public voice, a platform which ultimately provided the creative fulfilment I had always yearned.
A full life lived with fearless & boundaryless personal adventures. Award-winning career successes interwoven with near-death survival of complex multiple injuries – sixteen invasive surgical reconstructive operations during thirty years since, highlighting a high price paid for survival.
Multiple relationships and marriages shared with the deepest of love, passion, and the heartbreaking despair of loss – it's all in the mix of 'Being Malcolm – Too Many Heartbeats' ©
My career's final destination is clearly set out and will only add to the priceless fulfilment already felt.
Malcolm R Fane
Scotland's Highlands & Islands